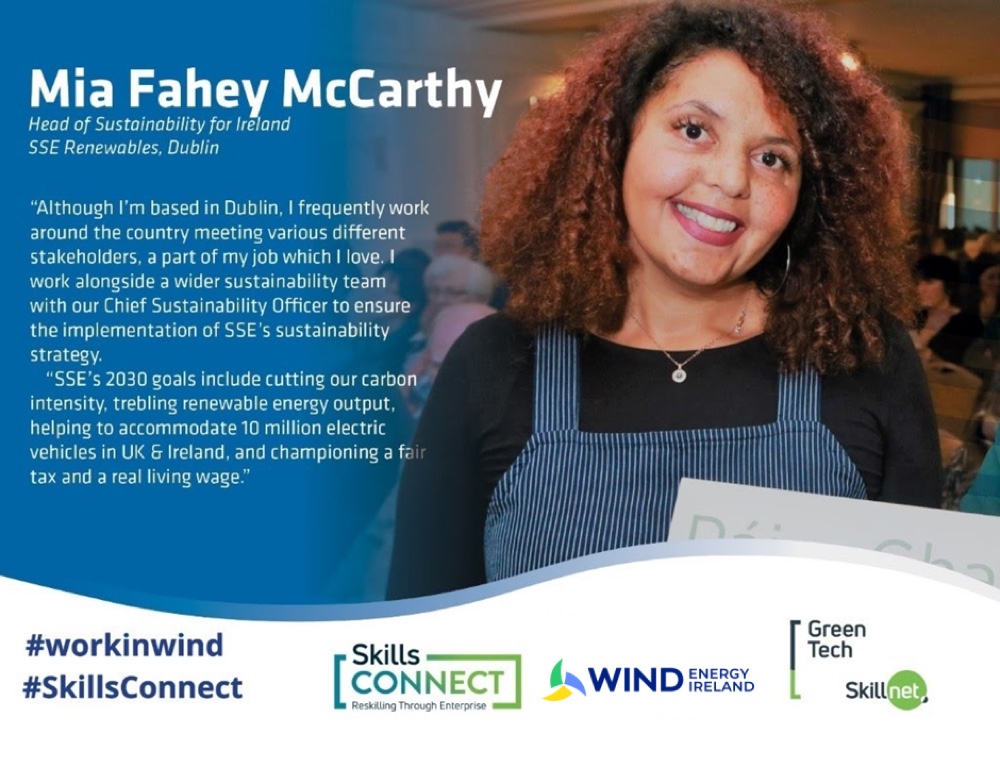 Are you interested in joining the renewable energy sector?

Get your foot in the door of the wind industry with accredited training and work placement programmes. Apply through the form below by submitting your CV and Cover Letter stating your preferred course.
Ireland is on the cusp of an energy revolution. The Green Tech Skillnet in partnership with Skillnet Ireland is proud to present our 2023 free training and work-placement programme designed to upskill Ireland's ambitious jobseekers to join the revolution.

Irish Renewable Energy and Energy Efficient Retrofit are taking front and centre stage in the Governments Climate Action and Low Carbon Development (Amendment) Bill 2021.

Many countries, including Ireland, are looking to green growth as the way out of the current economic crisis. UN research indicates that green investment programmes create more jobs per Euro or Dollar spent than many other stimulus programmes.

In Wind, Ireland has approximately 5,150 jobs at across approximately 4,332 MW of wind generation across just over 300 wind farms. The target set by the Irish Government in the Climate Action Plan is to have a total generation capacity of 9 GW of onshore wind and 7 GW of offshore wind by 2030 and there is huge job potential growth in this area over the next decade.

There were also strong developments in Energy Efficiency recently. In 2019, around 2,000 homes were upgraded via Government schemes to a BER B2 level. The Climate Action Plan envisages this number scaling up to over 50,000 annually from 2024 onwards.

SEAI estimate between 25,000 jobs could be supported by a full-scale programme nationally and provides a massive employment, economic and climate action opportunity for Ireland whilst contributing to a Just Transition.

These courses are dynamic, engaging and impactful to society around us. Will you make your impact and join the green revolution?
Are you unsure about what type of career in wind energy or which one of our training programmes suits you?
Visit the
Work in Wind
website to find out.
In October 2020, Skillnet Ireland launched its new 
Skills Connect programme
, which is also designed exclusively for people seeking employment.
Green Tech Skillnet are delighted to be one of 24 Skillnet Ireland Learning Networks that have been funded to deliver Skills Connect programmes for those seeking to re-enter the workforce. Skills Connect training is free and is open to most unemployed people, subject to eligibility criteria.
Skills Connect training is free and is open to most jobseekers, subject to eligibility criteria.
Are you eligible for these courses?
Individuals in receipt of a Job-seekers payment or other payment (listed above) must receive prior approval from INTREO Offices/DEASP Scheme Areas to participate on programmes delivered by training networks which exceeds 20 days in duration. For example, Disability Allowance recipients should contact the Disability Allowance Section within DEASP.